Online Giving Platform Upgrade:
Dear Fellow Parishioners:
Recently, the vendor for our Online Giving Platform provided an update which has resulted in changes in the way we log in.  For those who made recurring donations, you will be able to log in using your email address and existing password.  For those who made one-time donations, you will need to create a new login by selecting the "Sign In" option on the main screen and then creating a new login account.
If you have any questions regarding the change or have difficulty making donations please contact either Eugene (ujeanlee@gmail.com) or Wennie. (wchang1999@gmail.com).
Thank you for your generous support and understanding!!
SJCCM Finance Team
~*~*~*~*~*~*~*~*~*~*~*~*~*~*~*~
We are excited to inform you that we now offer Online Giving on www.sjccm.com starting January 1, 2013! As a church that seeks to serve, we wanted to provide you the convenience of being able to give the way you want, whenever you want. (Please click here access the online giving donation page.)
Online Giving offers you the opportunity to make secure, automatic contributions from your bank account or credit card (Visa / Master) account to our church. Online Giving costs you nothing and provides many advantages to you and the church:
Benefits for You
No check writing or ATM stops before church
Safe, secure, and confidential
Use your checking, savings, or credit card
Schedule recurring or one-time donations
Change a gift or account any time you like
Choose offertory, special funds, pledges
Earn rewards through your credit card
Benefits for the Church
Reduces check processing fees
Allows staff more time to focus on ministries
Creates peace in knowing your data and auto-deposited gifts are secure
Accommodates special funds and tuition
Provides giving history for tax statements
Reaches a wider demographic of givers
As we begin this new program, you may notice your neighbors placing "I Gave Online" offertory cards into the collection basket instead of traditional checks. However you choose to give your time, talent, and treasure, we thank you! Our church ministries thrive only with your help.
We ask that you consider using this service—especially if you currently manage your bills or banking online. For more information about Online Giving, please visit the church website at www.sjccm.com or call Ken Wang.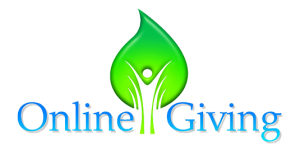 Sincerely,
Fr. Olivera (Pastor)
and Ken Wang (Finance Council Chair)
Click to open the letter in PDF format